Senior Living
Marketing Resources
BLOG, WEBINARS,
AND WHITE PAPERS
Senior Living
Marketing Trends
BLOGS, WEBINARS,
AND WHITE PAPERS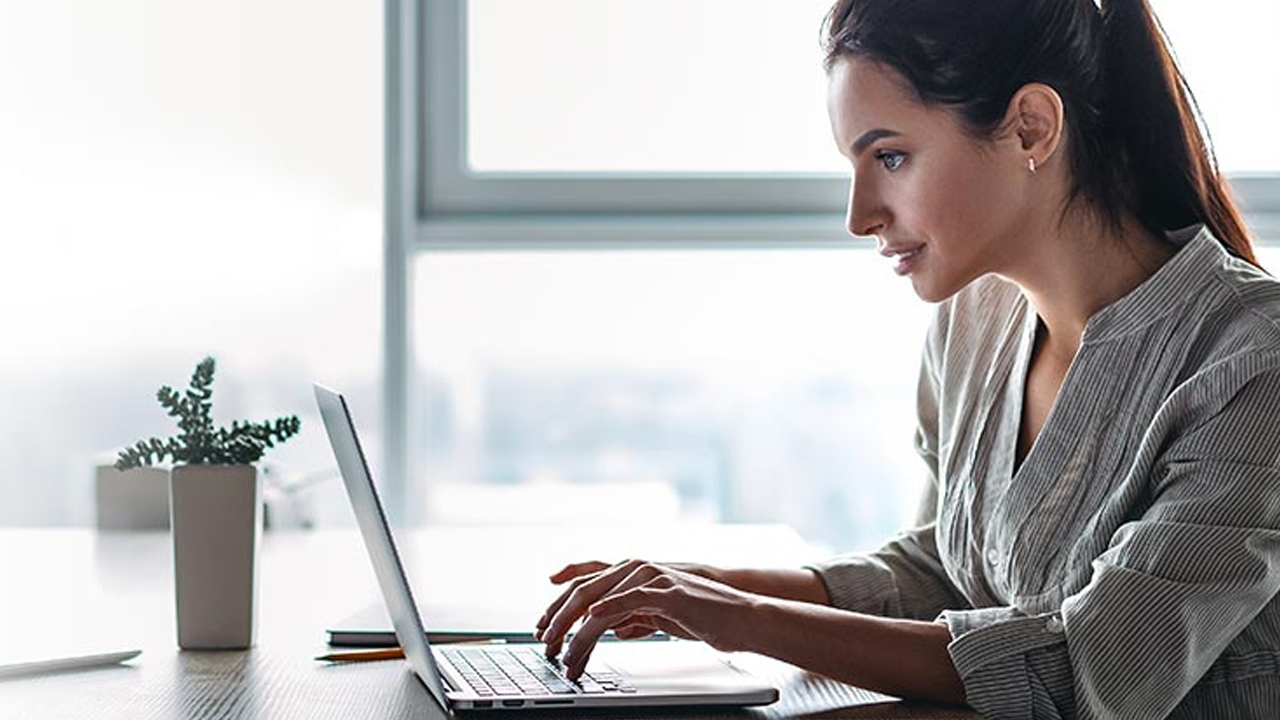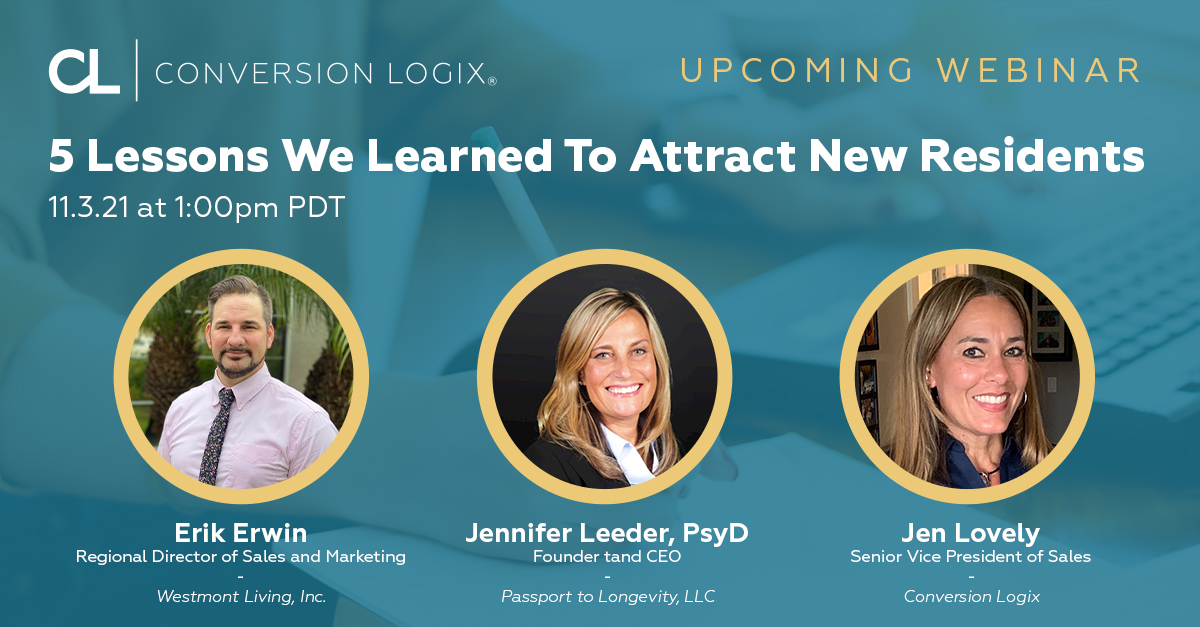 5 Lessons We Learned To Attract Residents
Seniors and their loved ones have many options when searching for a community. How do you spark interest and spur action to connect with your community? Watch an information-packed webinar where seasoned senior living experts share digital marketing lessons learned to keep communities at peak occupancy.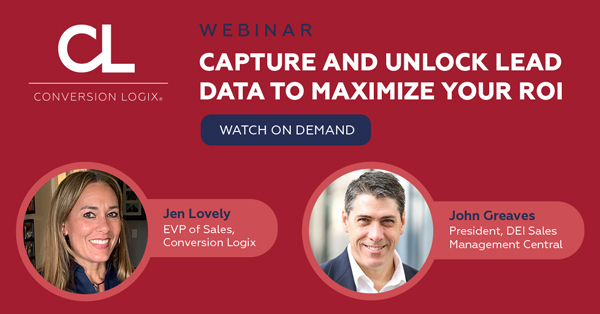 Capture and Unlock Lead Data to Maximize Your ROI
Most families searching for senior care anonymously browse community websites leaving operators without an opportunity to connect. Senior living communities need strategies and tools to capture this anonymous web traffic and turn it into pre-qualified leads. Learn from our senior living experts how to maximize your marketing investment and fill your community by capturing and unlocking lead data.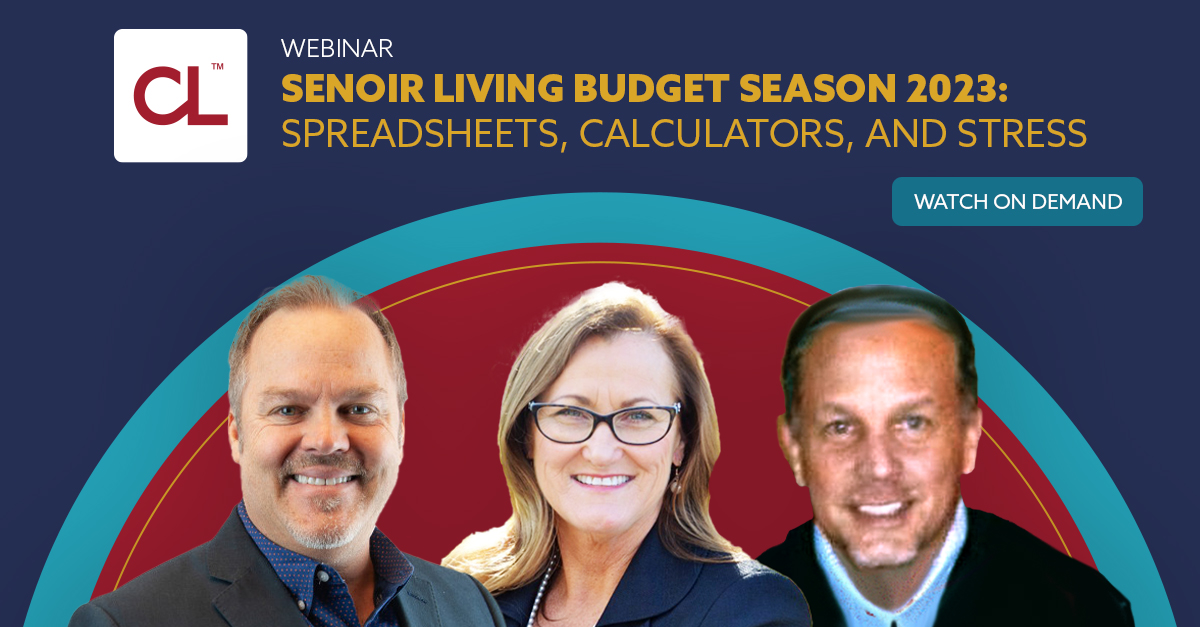 Senior Living Budget Season 2023: Spreadsheets, Calculators, and Stress 
Watch a dynamic roundtable of senior living marketing experts discuss this year's best-performing digital marketing strategies and share insights on how to plan your marketing campaigns to save you from the gut-wrenching feeling of wondering if your investments are generating leasing results.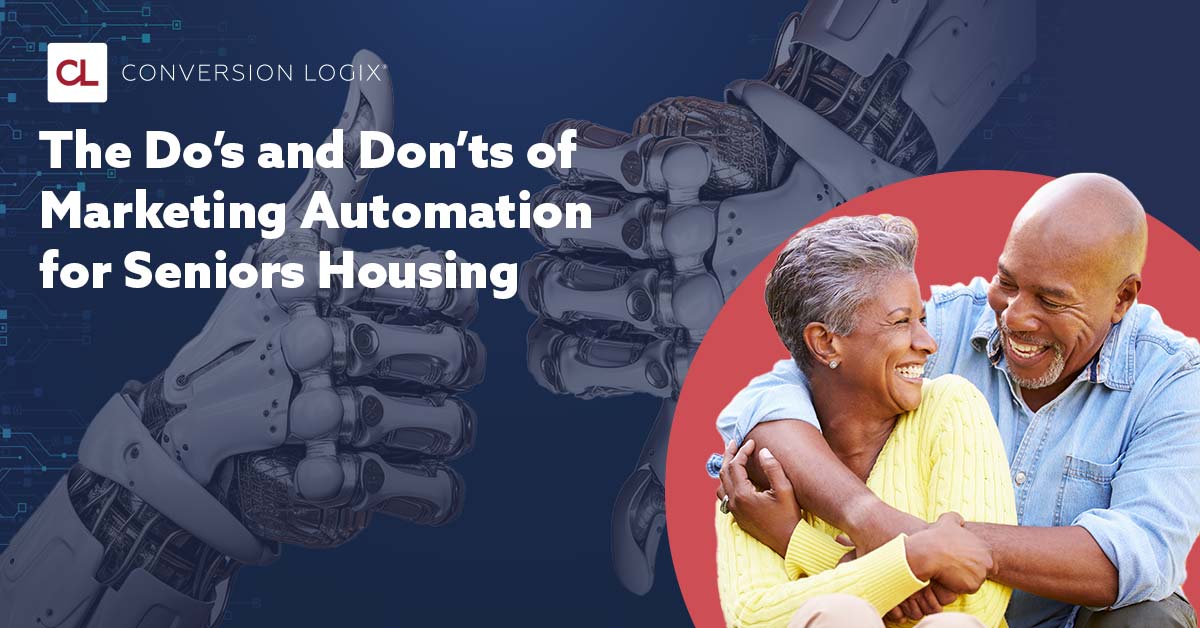 The Do's and Don'ts of Marketing Automation for Seniors Housing
Conversion Logix joined senior housing experts — John Greaves, President and Owner of Next Step Sales Management, and Allison L. Singler, EVP of Sales and Marketing at Edison Equity Residential — to explore the state of marketing automation and AI in senior living and best practices for implementing it in your organization.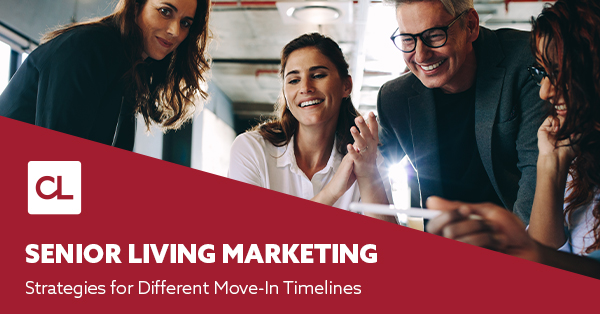 Senior Living Marketing: Strategies for Different Move-In Timelines
Every senior living search is unique. From the individuals involved in the search process, the range of care levels, to the reason a senior is making a move. Successfully connecting with this audience requires senior living marketers to consider a variety of factors. Download our marketing guide detailing actionable strategies to attract residents for different move-in timelines.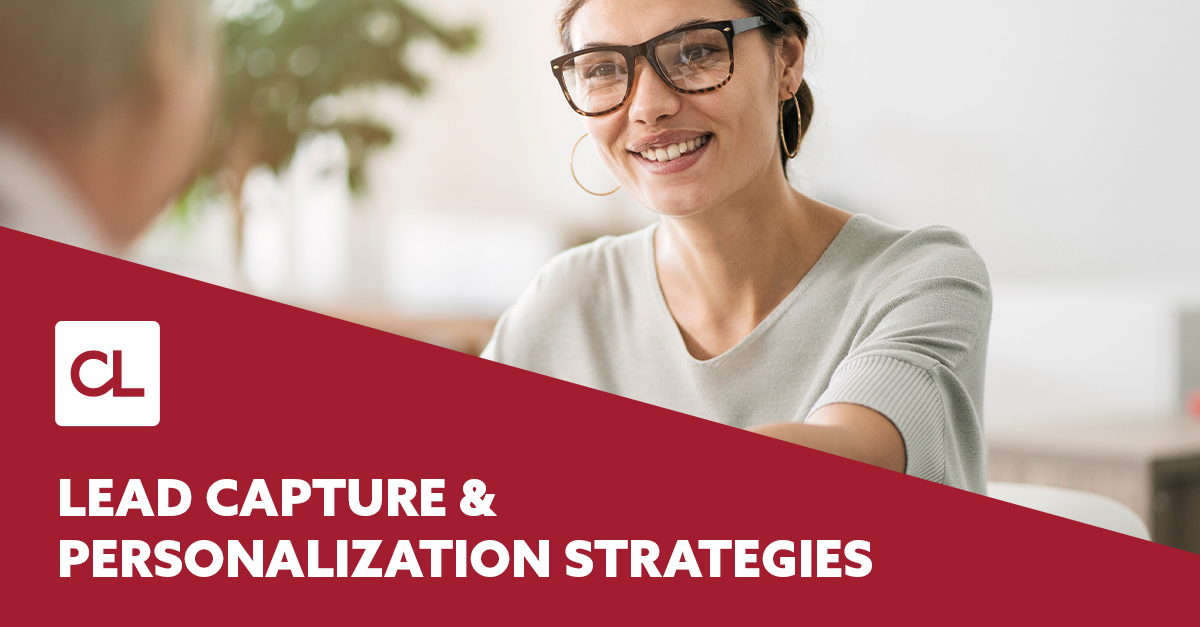 Lead Capture & Personalization Strategies: How to Convert Website Traffic into Move-Ins
The pandemic transformed the way consumers make purchase decisions, from how they research products to how they connect with companies. In the wake of these changes, businesses have sought solutions to streamline customer acquisition and deliver more engaging and personalized digital experiences. Download our guide to learn how communities are leveraging lead capture technology to craft an engaging and personalized experience to convert more leads into move-ins.